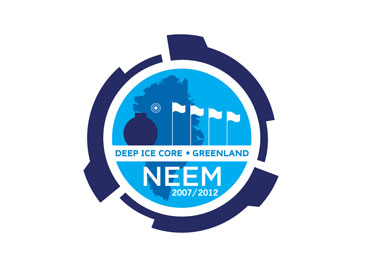 North Greenland Eemian Ice Drilling - NEEM - var et internationalt forskningsprojekt med det mål at udbore en iskerne fra det nordvestlige hjørne af den grønlandske Indlandsis (lejrposition 77.45°N 51.6°W), en iskerne der rækker hele vejen igennem forrige mellemistid, Eem-tiden. Logistikken blev ledet af det danske Center for Is og Klima ved Niels Bohr Institutet, Københavns Universitet, og flyvningerne til lejren gennemførtes med Hercules-flyvemaskiner i samarbejde med US Office of Polar Programs, National Science Foundation.
Boringen blev afsluttet i 2012, men det videnskabelige arbejde med behandling og fortolkning af data er fortsat i gang.
I 2015 blev udstyret blev trukket over isen til endnu et boreprojekt - EastGRIP. I dette projekt bores en iskerne gennem den nordøstgrønlandske isstrøm (The Northeast Greenland Ice Stream, NEGIS). Læs mere om EastGRIP-projektet her.
Hvordan ser en iskerneborelejr ud?

Ved starten af 2008-feltsæsonen bestod NEEM-lejren af et enkelt solidt telt, en række køretøjer og en landingsbane. Når sæsonen er gået vil der være talrige bygninger foruden en række haller under isens overflade til iskerneboring og -analyse. Se her hvordan lejren er opbygget.
Få en rundvisning i NEEM lejren
Tyler Jones, University of Colorado, tager dig med på en rundvisning i iskerneborelejren NEEM, 2011.