26 July 2011
Shallow drilling is on again


AWI shallow drill mounted on drill tower
Today the weather is good and cold with blue sky and winds up to 20 knots and the shallow drilling programs continue. The Danish 3 inch shallow drill is pulled to the location where the first 13 m of the BAS shallow core was started several weeks earlier. Warm weather has stopped the drilling because water forms on the drill and makes the operation difficult. The traverse team of Lars, Bruno and Susanne are trained to operate the drill and successfully completes the 30 m ice core before dinner. The test of the AWI drill is at the point where the drill is assembled and placed on the tower behind the sauna tent. The first step for Martin and Phillip is to dig the inclined trench to a depth of 2 m.
The Dome movers steal the scene again in the afternoon when the 1250 kg skier for the Dome are pulled into camp with a Skidoo. Sverrir is the driver but Gunnar needs to weigh the skidoo down to be able to pull the heavy load. Alli and Villi enjoys the show from the bench in the middle of the camp.
What we have done today:
1.  Monitoring of water vapor
2.  Japanese aerosol station monitoring
3.  Assembling the AWI drill behind the sauna garage
4.  Preparing equipment and waypoints for the ice cores to be drilled far from camp
5.  Finalizing the 30m 3 inch shallow core for BAS
6.  Radar test on UAV taxing on the taxiway
7.  Moving snow and ice from under the Dome
8.  Moving the Dome Skies to the Dome and mounting the top section onto the skies.
Weather: Sunny and windy day, Temp. -11 °C to -4 °C, wind 6 to 19 knots from S to SSE.
FL, Dorthe Dahl-Jensen




Moving Dome skies to camp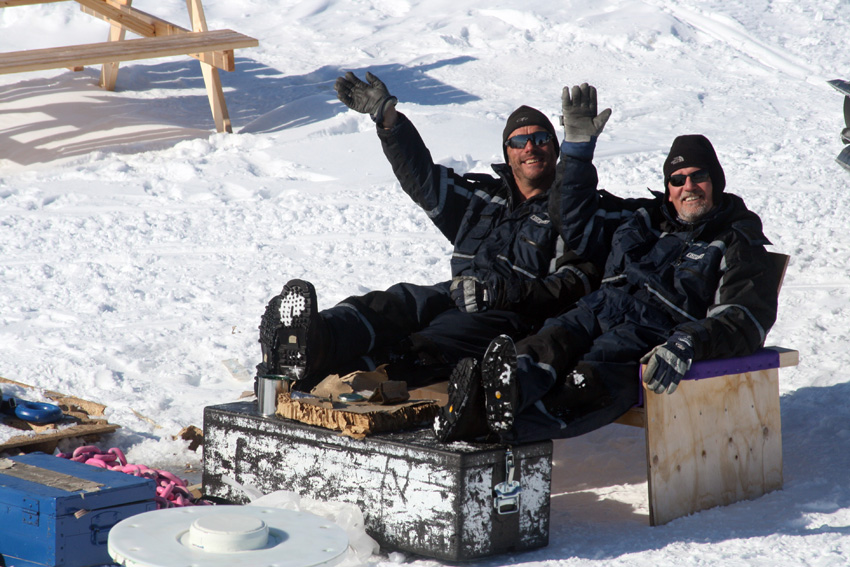 Break for Alli and Villi – the brave Dome movers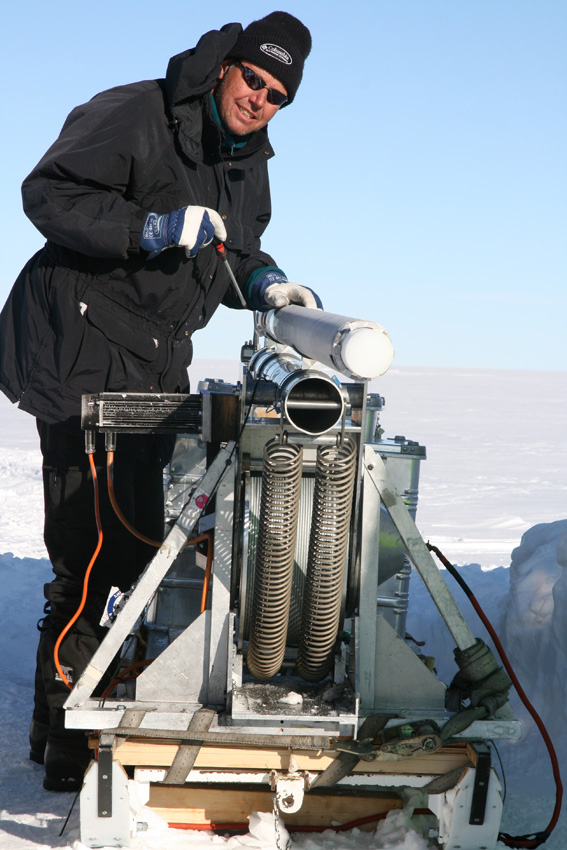 Lars the new operator of the DK shallow drill