25 July 2011
Dome sledge construction dominates life in camp

Mounting the cables onto the blue ring under the Dome

You cannot avoid noticing the banging and shaking of the main Dome. The 15 legs are free, wires have been mounted on the blue ring circling the Dome and snow blower are moving snow under and around the Dome. We are all very eagerly awaiting the great move of the Dome.

The science quietly continues around the dome sledge construction. The vapour sampling and aersol sampling quietly continues. The Radar and UAV tests continue and the AWI shallow drill  is soon ready to test.
What we have done today:
1.  Monitoring of water vapor
2.  Japanese aerosol station monitoring
3.  Assembling the AWI drill behind the sauna garage
4.  Preparing equipment and waypoints for the ice cores to be drilled far from camp
5.  Radar test on UAV on the taxiway
6.  Digging out for the Skies under the Dome
7.  Mounting the steel cables onto the blue ring under the Dome
8.  Moving snow and ice from under the Dome
Weather: Sunny and windy day, Temp. -11 °C to -4 °C, wind 6 to 19 knots from S to SSE.
FL, Dorthe Dahl-Jensen

Centre axle for the 'bicycle wheel under the Dome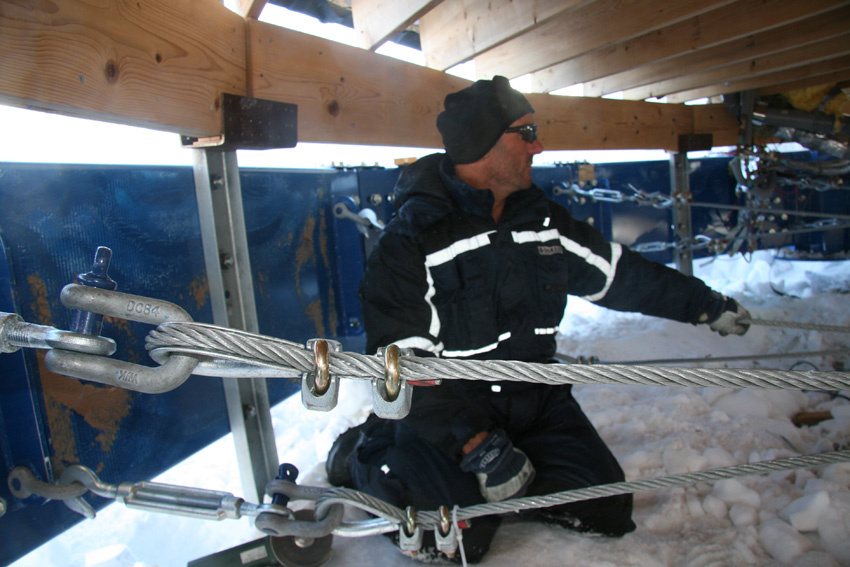 Villi adjusting the cables under the Dome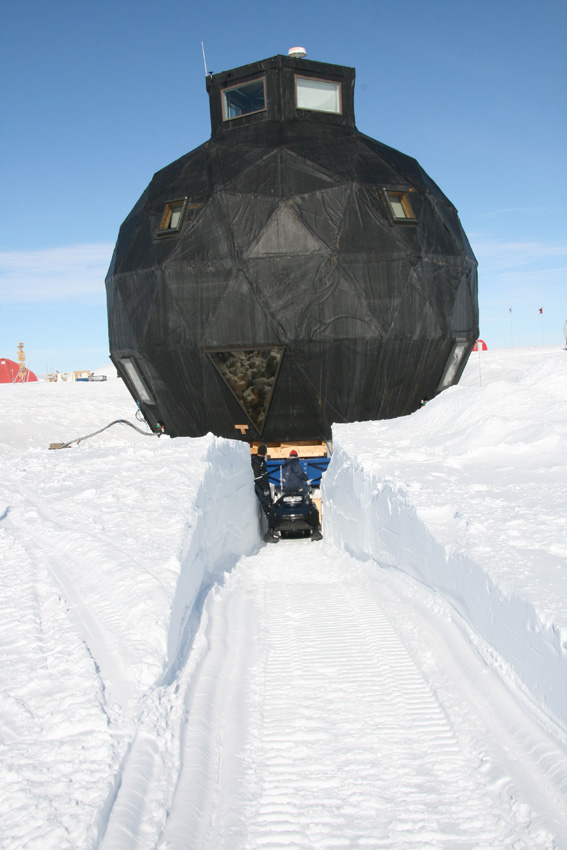 Trench to get the skies down under the frame