16 August 2009
The big packing day

Order dominates in the drillers workshop.
Work started at 10:00 am today and there was packing and documenting on the agenda in the whole camp. Suddenly order seemed to appear all over camp. The drillers workshop is in well order for next year with the drill heads and other very specialized items neatly lined up.
What we have done today:
1 . Finalized the logging with the DK logger. Temperature at 1758 m depth:
-22.953°C. Coldest temperature is -29.068°C at the depth 240 m.
2. Packing, cleaning and documenting drill trench
3. Packing, cleaning and documenting science trench and CFA lab
4. Moving food from kitchen tent to winter storage in sauna, garage 3.
5. Taking down kitchen tent, one of the red sleeping weatherports and the white weatherport over drill trench entrance.
6. Washing bed linen
7. Grooming skiway
Ad 1:
Weather: Changing overcast with blue sky from time to time.  Temperature between -15 to – 10°C. Wind 0-5 kn changing from W to SE during the day.


Order has also been restored in the carpenters shop – that closed with ALL tools in place today.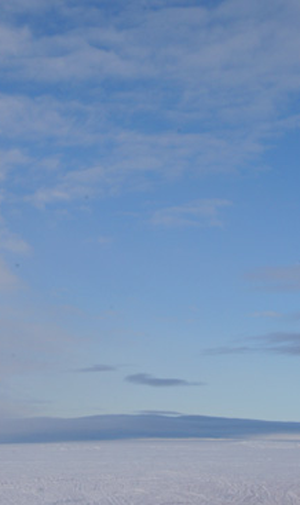 The clouds form wonderful patterns. The high light clouds move over the dark threatening ground fog formations.
FL, Dorthe Dahl-Jensen